Nostalgic peach tea ice-cream float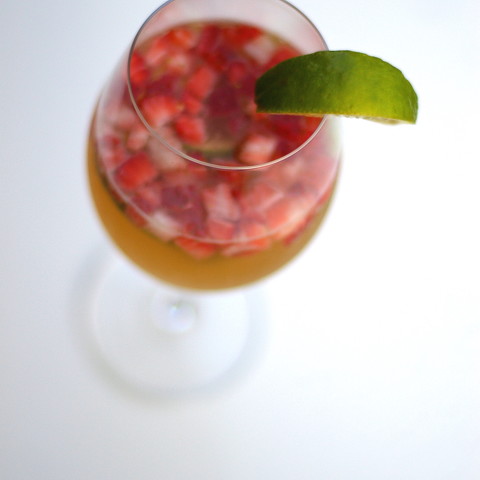 Easy end of summer treat for you! Just make ice cube by using "Peach Serenity tea" in advance and pour fizzy water and top up with your favorite ice cream. You can enjoy Nostalgic peachy tea ice-cream float. Chill and Yum!
5 m
1
---
Ingredients
1 cup water
2 teaspoons Adagio peach serenity tea
2 table spoon maple syrup
1 scoop your favorite ice cream
1/4 small white peach, wedged
150ml carbonated water
basil or mint for garnish
---
Directions
1. Bring 1 cup of water to a rolling boil in a small pot. Turn off the heat and add Adagio peach serenity tea. Cover, and infuse to taste for 3 to 5 minutes. Strain the tea and add maple syrup and mix well. Transfer to ice cube tray and cool down and chill in a freezer until frozen.
2. Place the tea ice cubes in a glass and add one scoop of ice cream and sliced white peach on top.
3. Pour carbonated water very slowly and garnish with basil. Enjoy!