Low Carb Lemon Chamomile Custard Meringues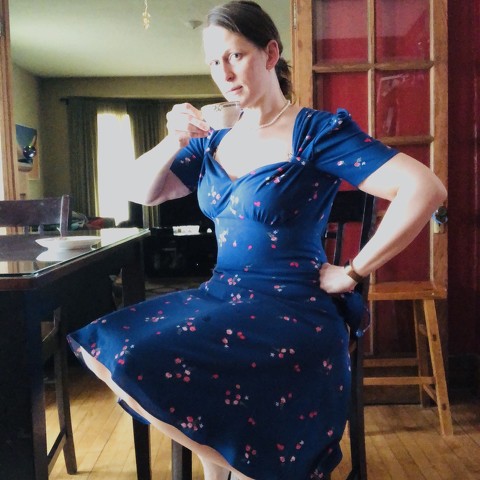 This light and airy dessert is perfect for a mother's day brunch or a special high tea. This recipe is prepared in a gluten free and low carb way so that mom (me!) can enjoy it while sticking to dietary restraints.
4 h
12
---
Ingredients
4 large egg whites
¼ teaspoon cream of tartar
½ cup powdered erythritol
½ teaspoon vanilla extract
4 teaspoons Adagio's Chamomile Tea
tea add ins as desired (ex. 2 tsp lavender, 2 tsp rose buds)
8 oz boiling water
4 large egg yolks
¼ cup fresh lemon juice (about 1 juicy lemon)
1 teaspoon lemon zest, micro planed (1 lemon)
½ cup allulose sweetener
1 tablespoon cornstarch
6 tablespoons butter
---
Directions
1. Preheat the oven to 200°F and line a large baking sheet with parchment.
2. Beat the egg whites in a large mixing bowl on medium. Add cream of tartar when whites get frothy, continue to beat until soft peaks form.
3. Add ½ cup powdered erythritol and beat on high speed until stiff peaks form then beat in the vanilla.
4. Spoon the egg whites into a piping bag and pipe onto the baking sheets in a nest shape piping a second layer around the side. (see photo).
5. Bake for 1 hour 20 minutes then turn off the oven and let cool in the oven for 2-3 hours until dried.
6. Brew chamomile tea: combine 4 teaspoons of chamomile with 8 oz of hot water, add in any additional flavors you want to add to the tea, like lavender or rose buds. Brew for up to 10 minutes. Strain to yield about 4 oz of tea. (chamomile absorbs a lot of liquid volume)
7. Combine 4 oz of brewed tea, egg yolks, lemon juice, lemon zest, allulose and cornstarch in a medium saucepan, whisk to combine well, making sure no cornstarch lumps are left. Turn on heat to medium-low.
8. Stir in the butter and cook (stirring continuously) until the mixture thickens.
9. Strain the mixture through a mesh strainer (if lumpy) into a medium bowl then cover with plastic touching the custard and chill.
10. When custard is chilled and meringues are dry and cool, spoon or pipe the lemon custard into the meringue shells. Garnish with fresh berries, a lemon curl, or a sprig of mint. Enjoy!
Notes: Cornstarch is needed due to the volume of liquid in the custard. It adds only 7 grams of carbs to the entire recipe. Erythritol is recommended as the sweetener in the meringue, as it will allow the whites to dry properly and crisp. Allulose will not allow baked items to crisp, but works better for flavor in the custard. You could use erythritol in both parts of the recipe, but too much erythritol can leave you with an odd prickly cooling sensation in your mouth. The baking properties of artificial and low calorie sweeteners are different for each type of sweetener…This combination provides the best in both function and flavor.