Vegan Soy-Milky Raspberry Jelly Cup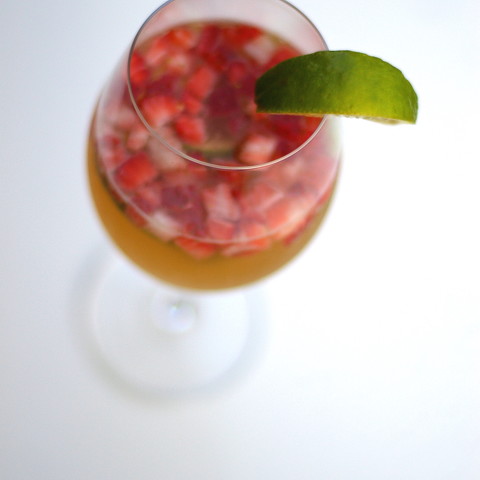 Are you looking for some healthy desserts? This vegan jelly might be one for you! Agar powder is a replacement for gelatin. This powder is made from seaweed. Beautiful red color of Adagio raspberry patch tea turns the agar jelly like ruby! I make this agar jelly on the weekend and keep in a fridge as my treat for a week!
45 m
6
---
Ingredients
2 cups water
3 heaping teaspoons Adagio raspberry patch tea
1/2 cup soy milk
4 teaspoons agar powder
1 teaspoon lemon juice (or 1/4 teaspoon Vitamin C powder)
80 to 100g sugar
4 raspberries
4 golden berries
coconut whipped cream for your preference
rosemary for your preference
---
Directions
1. Place Adagio raspberry patch tea and agar powder in a small pan and pour water. Mix well until agar powder to dissolve and bring to a rolling boil over high heat. Turn down to medium. Cover and infuse to taste for 3 to 5 minutes. Then, strain the tea mixture. Add sugar and mix until melts.
2. Divide the tea mixture into two sheet pans. Mix the soy milk into another one and stir well. You see the color gets a little darker. Then mix the lemon juice and mix well. You see the color gets back to bright. Cool both of the sheet pans in a fridge until set.
3. Cut the jelly into small cubes. Place in a glass.
4. Garnish with raspberries, golden berries, coconuts whipped cream and rosemary.
5. Enjoy!
- I changed the amount of lemon juice from 1/4 to 1/2 tsp. I don't want it to be too sour but the color of the jelly differs depending on how deep your tea steeps. (without lemon juice the color stays gray.)