Super Easy Chocolate Mousse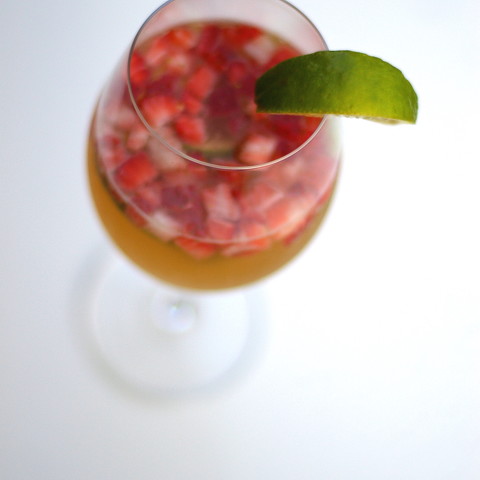 This is an super easy recipe to make chocolate mousse for one portion.
This is a perfect recipe for the occasion when you fancy just a little bit of something sweet but you don't feel like getting out of the warm cozy room under the cold weather!
Three basic ingredients are chocolate, milk and water.
By using "Candy Cane" tea, you can add nice minty flavor. You can of course use your favorite flavor tea instead.
To make it vegan/vegetarian, you can use vegan chocolate and vegetable milk. (I use over 70% cacao chocolate and almond milk)
*Texture will differ depending on what kind of chocolate you use. When using chocolate with less content of cacao, the texture might get as soft as chocolate sauce.
*Preparation time does not include chilling time.
15 m
1
---
Ingredients
100g chocolate, chopped into small pieces
1/4 cup milk
2 tablespoons water
2 teaspoons candy cane adagio teas
1 strawberry, optional
---
Directions
1. In a small pot, add the water and tea. Slowly bring to a boil over a medium heat, then pour the milk.
2. Simmer until the milk absorb the color and flavor of the tea, then sieve.
3. Combine the chocolate and the tea from step 1 in a microwave-safe bowl and microwave until the chocolate melts. Stir well with a whisk.
4. Place the bowl over the ice cold water to cool down the mixture. Stir well with a whisk while cooling down. (This step gives fluffy texture to the mouse. )
5. Just before the mixture starts thickening, transfer to the serving cup.
6. Chill in the refrigerator until set.
7. Garnish with strawberry and enjoy!