Valentines Infused Chocolate Mousse Cream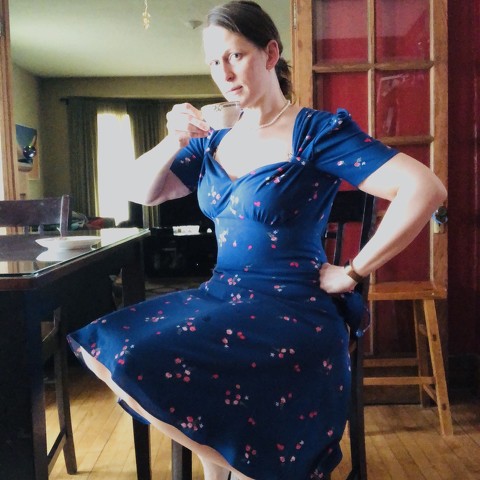 Tea infused chocolate whipped cream. Serve with sliced berries and a drizzle of melted chocolate.
12 h 15 m
4
---
Ingredients
1 cup Heavy Whipping Cream (plus more to top up after infusing the tea)
4 tsp of Adagio Valentines Tea
2 Tbs Cocoa Powder
2 Tbs Powdered Sweetener (confectioners sugar or powdered swerve for low carb/keto diets)
---
Directions
1. Cold steep the tea by combining 1 cup of heavy whipping cream with 4 tsp of Valentines Tea (or other flavored tea as desired). Stir until all the tea is submerged, cover and chill in the refrigerator for 8-12 hours.
2. Strain the tea out of the cream. Add additional cream to top up to 1 cup.
3. Add cocoa powder and powdered sweetener. Use a whisk to combine until smooth.
4. Pour into a whipped cream whipper and follow manufacturer's instructions for use or beat cream in a chilled bowl until stiff peaks form.
5. Serve with berries and a drizzle of melted chocolate. Additional serving ideas: Use as a filling for crepes, on top waffles or pancakes, or eat right from a spoon!
(Alternately you can hot steep the tea by heating the cream to near boiling and then steeping the tea for a maximum of 5 minutes. Strain, top cream up to 1 cup, then chill completely and proceed to step 3. I found this method to extract too much bitterness and the delicate notes of the roses and berries were lost)